ABOUT STEPHEN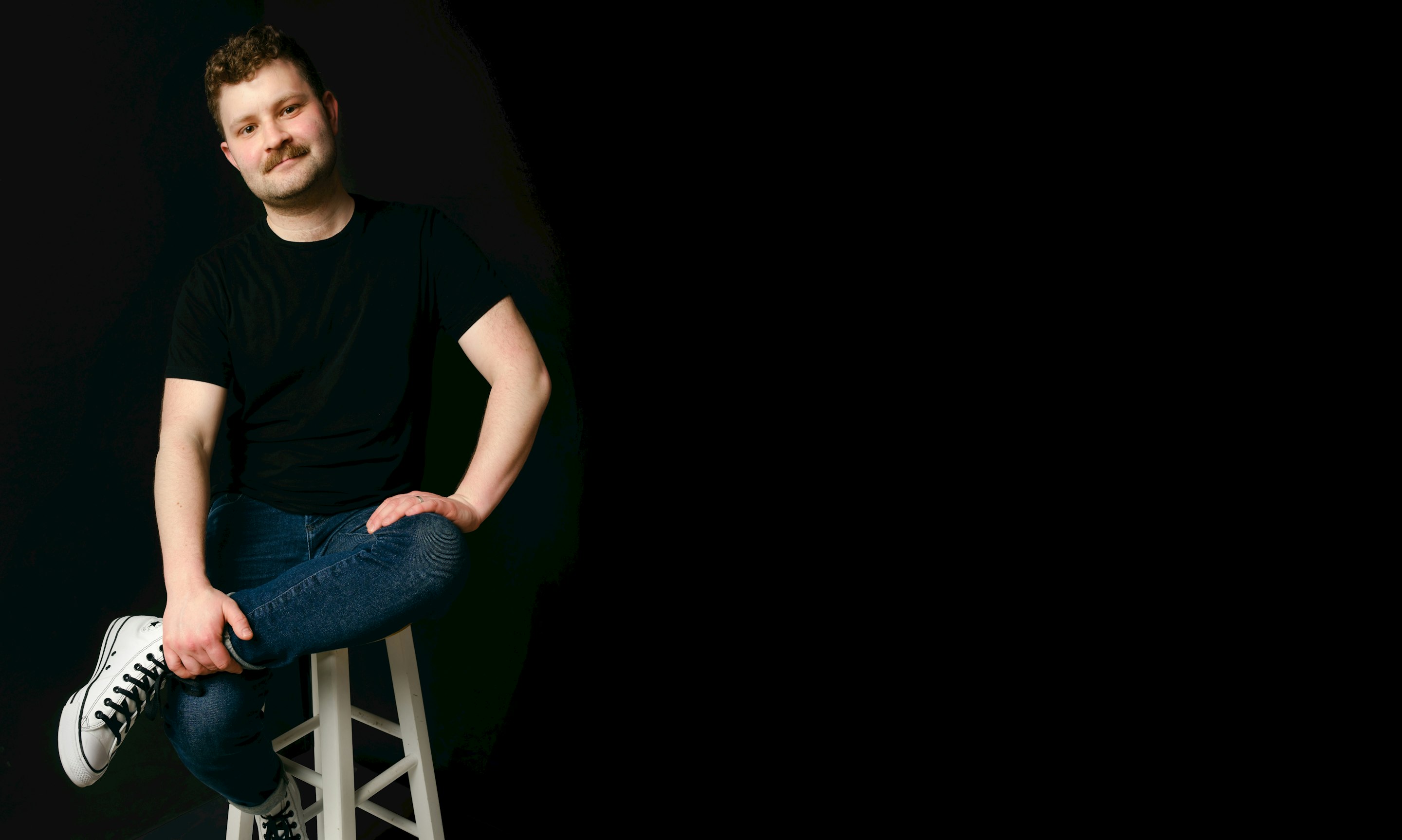 Stephen Davan is an artist and illustrator from the world of theater design.
For much of the past decade Stephen has made his career as an associate scenic designer for theater, employing his skills in model building, graphic design, drafting, and illustration to help develop and adapt the designs for Broadway productions including Angels in America, Frozen, Who's Afraid of Virginia Woolf?, and the current world tour of The Phantom of the Opera. As a designer for film & TV, his credits include Severance for Apple TV+ and NBC's Maya & Marty.
A special attention to gay lives, histories, and desires runs through much of Stephen's work, most prominently in his rainbow-hued "NYC Pride" series celebrating historic queer sites around New York City. His paintings of gay men in Provincetown have been seen for the past five summers at the Provincetown Art Association & Museum's 12x12 Exhibition, and his figure drawings were exhibited at RISE:NYC, a 2019 gallery show featuring rising queer artists.
Stephen is perhaps most at home depicting his colleagues from the world of theater. "Strike the Ghost Light," his forthcoming graphic novel, will be inspired by his experiences working alongside stagehands, actors, and dancers onstage and behind the scenes.
C O N T A C T
For commissions, original work, scenic design inquiries, or just to say hello: sd@stephendavan.com.
Original pieces, prints, & other products available at stephendavan.bigcartel.com.
Follow on Instagram at @stephendavan.art.
Photo by Austin Ruffer